News
SUBSCRIBE HERE to my Newsletter to hear directly about upcoming shows.
2016

NEWS & EXHIBITIONS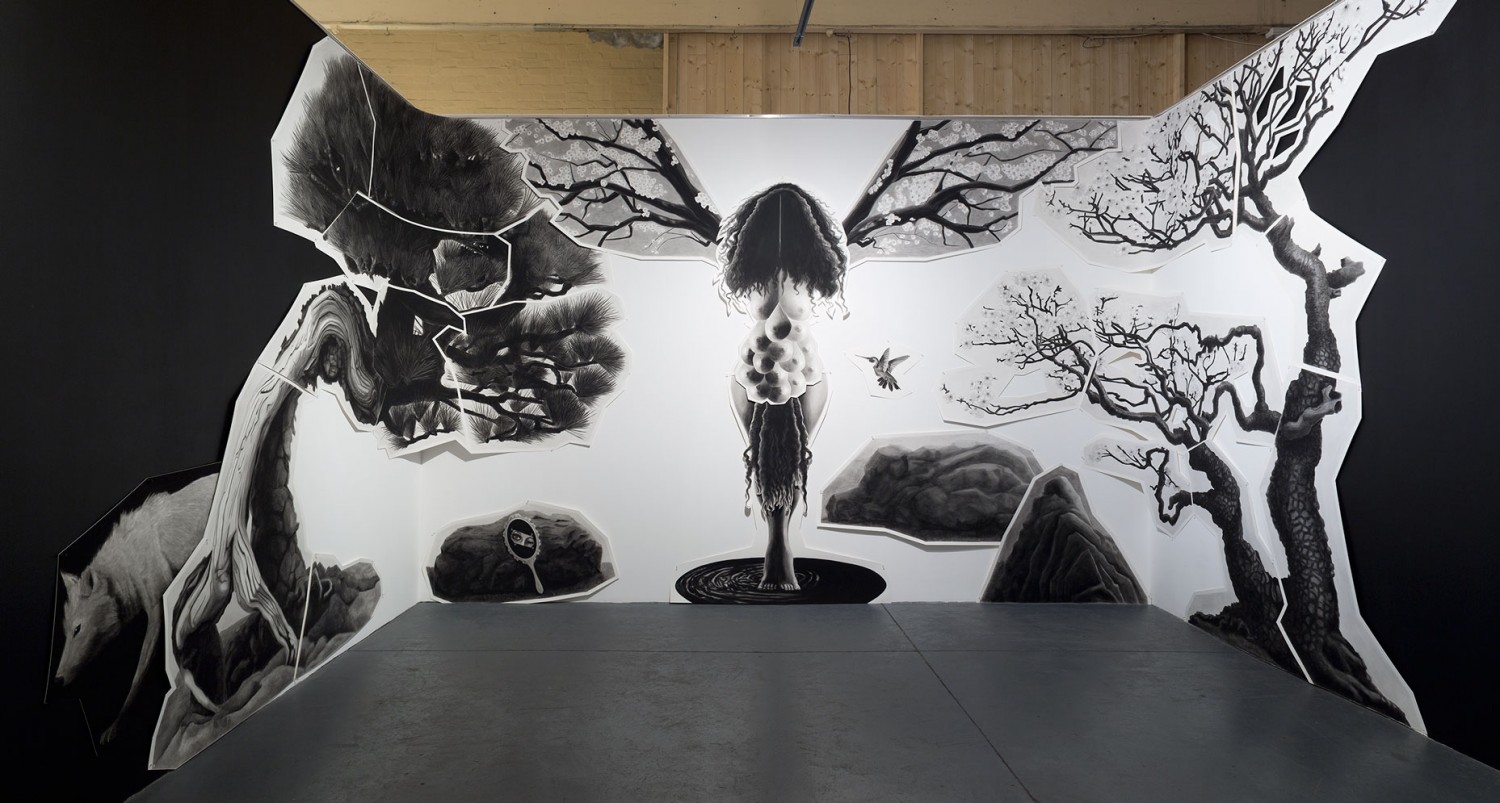 Mundus Imaginalis
November 30 - December 18, 2016
312 Johnston St, Abbotsford VIC
Catalogue Available!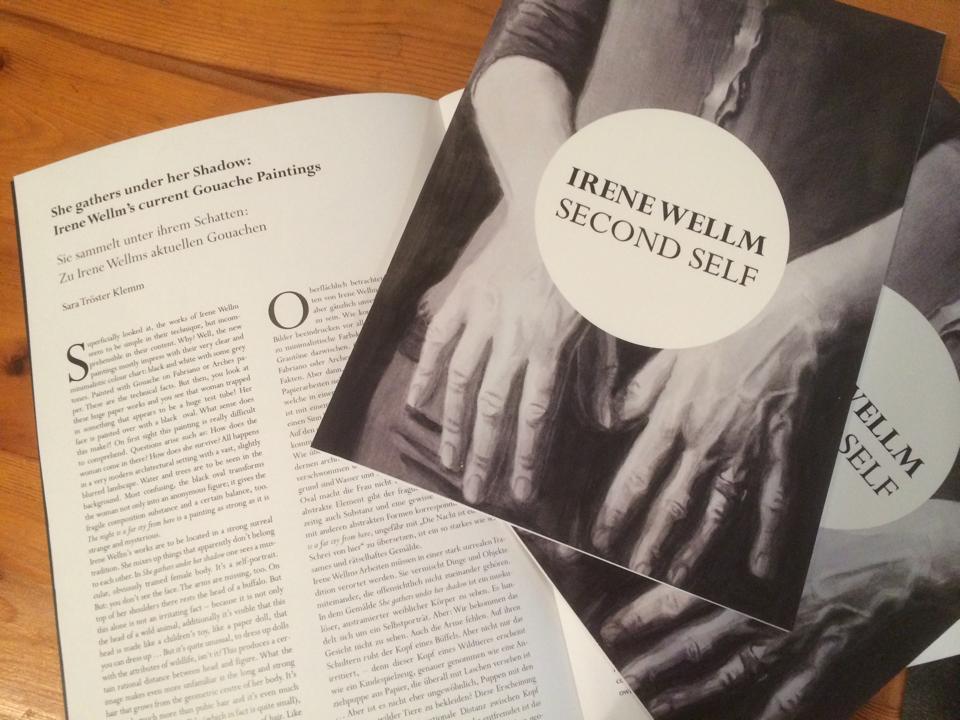 English/German edition, A4 size. Order one now ($20+pp)
write to: mail [at] irenewellm dot com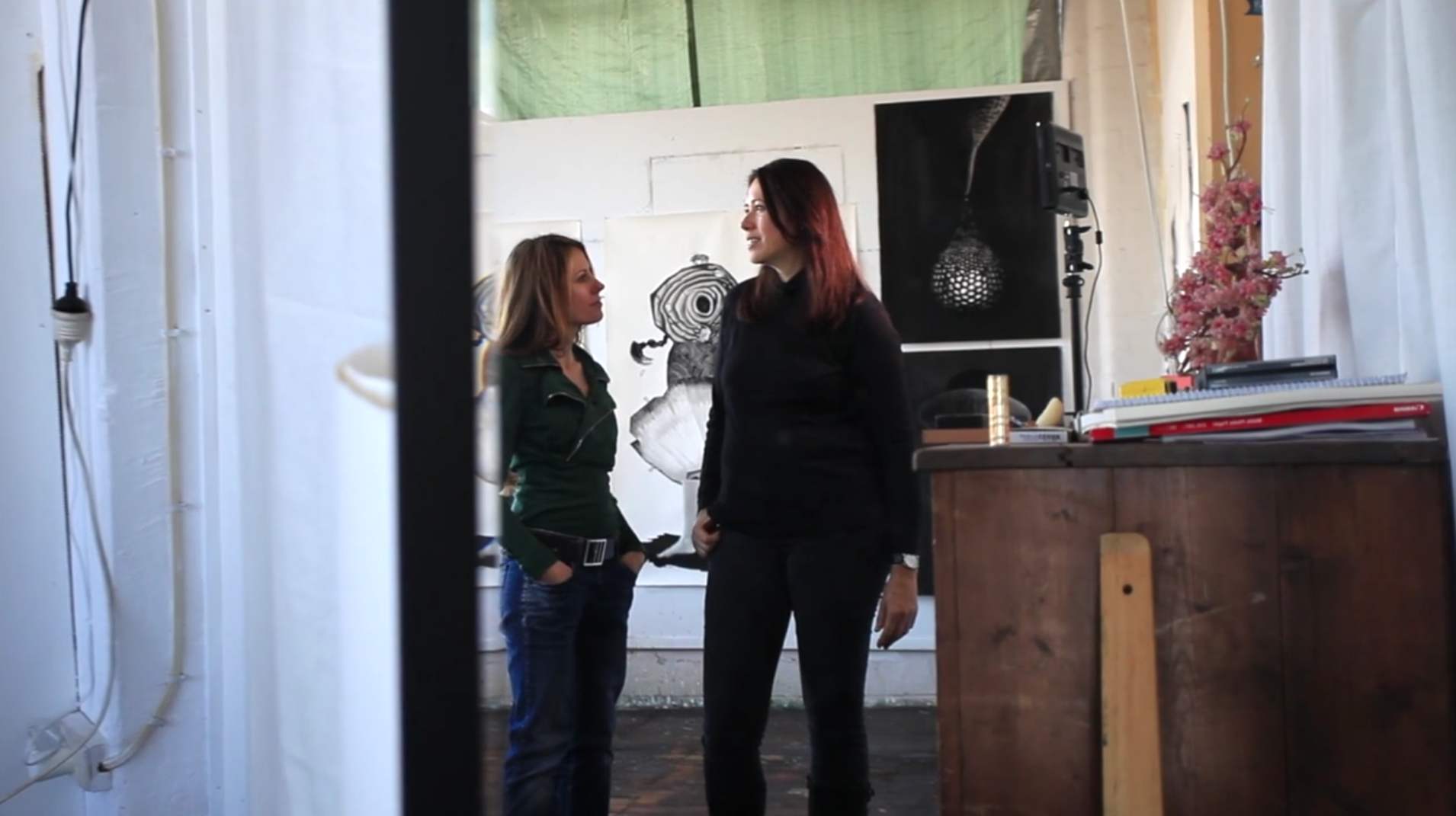 Screen shot from recent ArtDotTV interview.

PREVIOUS:
2015
NEWS & EXHIBITIONS:
Second Self
April 30 - May 9, 2015

Fort Delta, Shop 59/113 Swanston Street, Melbourne Australia 3000
Enter via Howey Place
2014
NEWS & EXHIBITIONS:
Prior to works going to Germany for exhbition, ten works will be available to preview at:
350 Johnston Street, Abbotsford, Victoria

Preview Drinks Saturday 2 August 3 - 5pm
Gallery hours for this event:
Saturday 2 August 10.30 - 5pm
Sunday 3 August 12 - 4pm
Enquiries call 0413 511 175.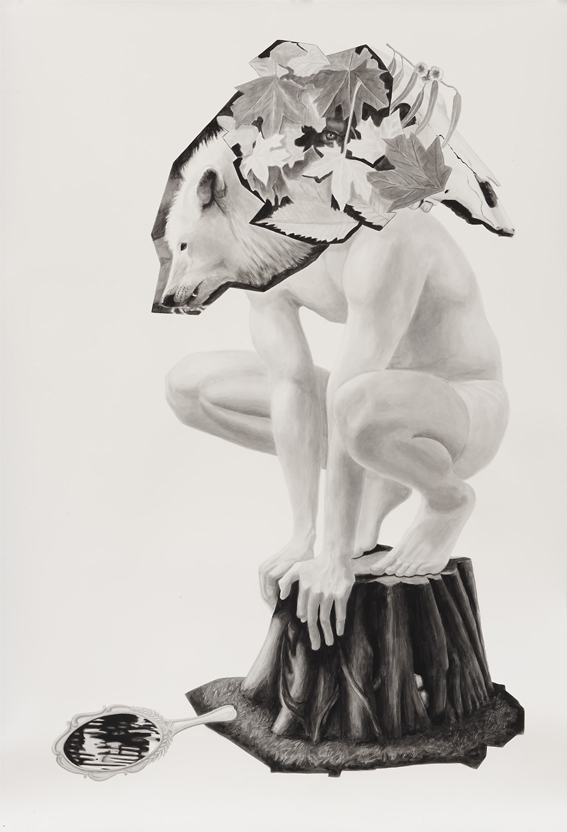 Image: Before I was named I belonged to you, 2014

"The Fifth Continent"
New works by Irene Wellm.

September 6 - October 10
Salve Art Gallery,
Barthels Hof, Hainstr. 1-3
04109 Leipzig, Germany
This exhibition has been supported by the Australia Council for the Arts.

"Dans le jardin des beaux-arts"

works from Gila Abutalebi, Amylee, David Ralph, Erk Tannhäuser, Cees van Veelen, Irene Wellm
Ausstellung vom 27. März – 30. Mai 2014
Vernissage am 27. März 2014, 18.30 Uhr
Showroom Connex Leipzig-Thomaskirchhof
EXHIBITION: "ASTEROID" AT THE SPINNEREI OPEN WEEKEND IN LEIPZIG, GERMANY
January 11, 2014.
To be opened by the Australian Embassy from Berlin.

A group exhibition with emphasis on Australian Artists in Leipzig currently with the LIA residency.

RESIDENCY AT LIA, LEIPZIG, GERMANY: NOVEMBER 2013 TO JANUARY 2014

This is Wellm's second residency in Leipzig.

2013
NEWS & EXHIBITIONS:
The Artist has extended her residency in Leipzig, Germany until June 2013. Many thanks to the Australia Council for the Arts for making this all possible.
Exhibition: "Melbourne, Paris, Tokyo, Amsterdam, New York City: Spinnerei Spring Tour" May 4/5, 2013.
Exhibition: Winter Gallery Tour "Rethinking Space", January 2013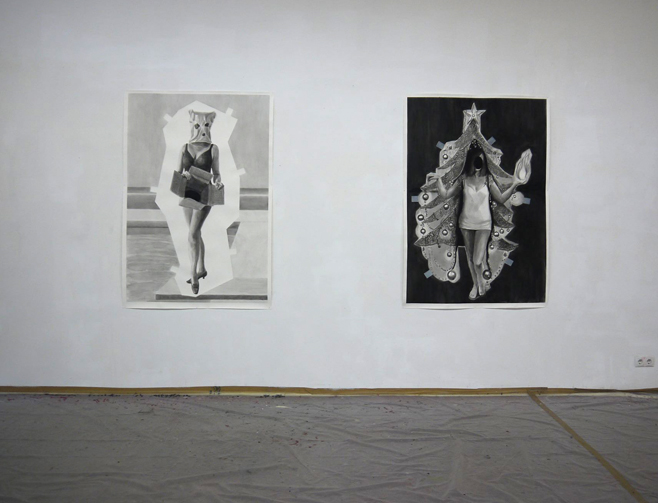 Drawings on show in the Leipzig studio, May 2013.
2012
NEWS & EXHIBITIONS:
OVERSEAS RESIDENCY
LIA, Leipzig, Germany
1 October 2012 - 31 March 2013.
From mid-September, Wellm will be traveling to visit Gdansk in Poland (historically Danzig, in the Free State of Danzig), and Klaipeda in Lithuania on a pilgrimage to visit the towns where her parents were born, before being displace by WW2. She will also visit the Lithuanian National Museum in Vilnius to see her mother's war diary in situ.
From October 1st, a six month residency will begin at the Leipzig International Art Program, in the city now infamous for the Leipzig School of Painting.
For news and updates of this event, please go to Wellm's Facebook link on the top right of this page. If you are already on FB, click 'like' to receive updates. This is a public page, so you don't have to be a member.
This residency was made possible by a New Work Grant funded by the Australia Council for the Arts.


MAY EXHIBITION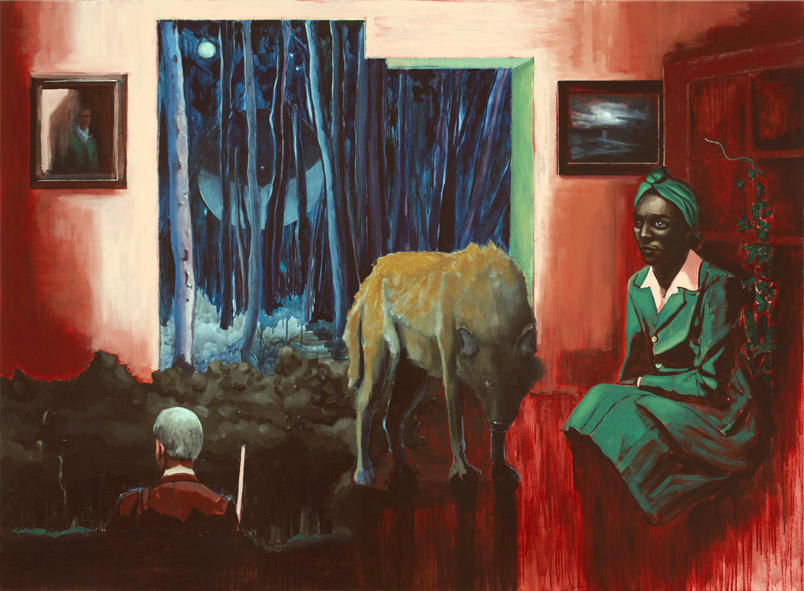 "The Momentum of Evolution"
Paintings and Collage
May 22 - June 9, 2012

At Catherine Asquith Gallery, 48 Oxford Street, Collingwood, Victoria

---
2011

GROUP EXHIBITION: Exquisite Corpse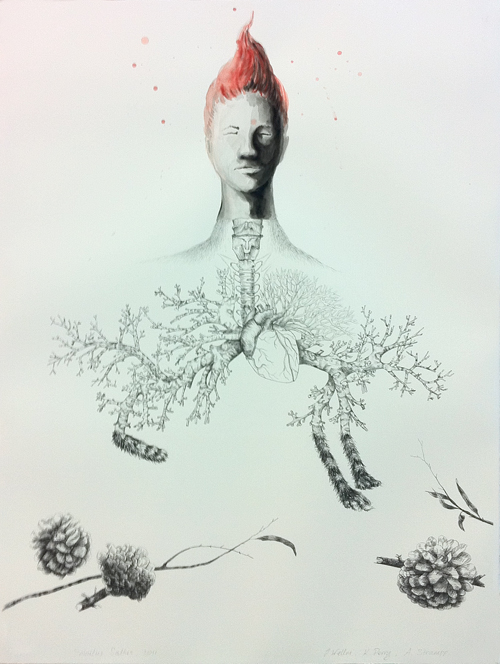 A collaborative work on paper between Irene Wellm, Adriane Strampp and Kirsten Perry
at the Fulton Street Collective, 2000 West Fulton Street, Suite F237, Chicago, IL USA,
from September 2 - 17, 2011. Curated by Jenny Lam.
RECENT NEWS: Residency at Leipzig International Art Program
Irene has been accepted at the Leipzig International Art Program for a six-month residency next year, from October 2012 - March 2013.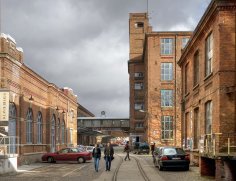 She will travel through the homelands of her parents beforehand, to Gdansk, Poland (originally Danzig, Germany) and Klaipeda & Vilnius in Lithuania. This pilgimmage will provide material for new work in Leipzig.
2011 EXHIBITION: International
Australia & Korea 50 Years Friendship Anniversary Art Exhibition in Korea
at the Korea Foundation Cultural Centre, Seoul, South Korea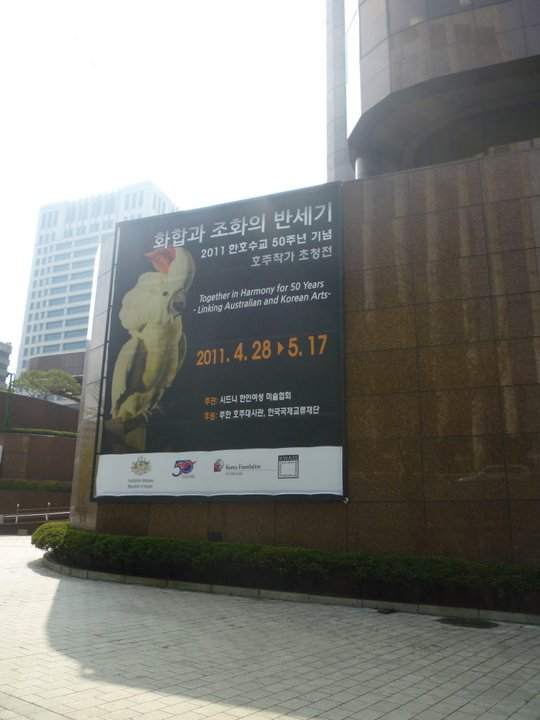 Outside the Cultural Centre, Seoul, South Korea
2011 Collingwood Arts Precinct OPEN DAY:
On Saturday, April 30, is the Collingwood Arts Precinct Open Day. The latest and newest work "Runway" (left) will be on show at Catherine Asquith Gallery, and will be available to view over the next few months.
Australia & Korea 50 Years Friendship Anniversary Art Exhibition in Korea
at the Korea Foundation Cultural Centre, Seoul, South Korea
28 April - 17 May, 2011
"Awake"
Bom Gallery, Korea
from April 28 - May 18, 2011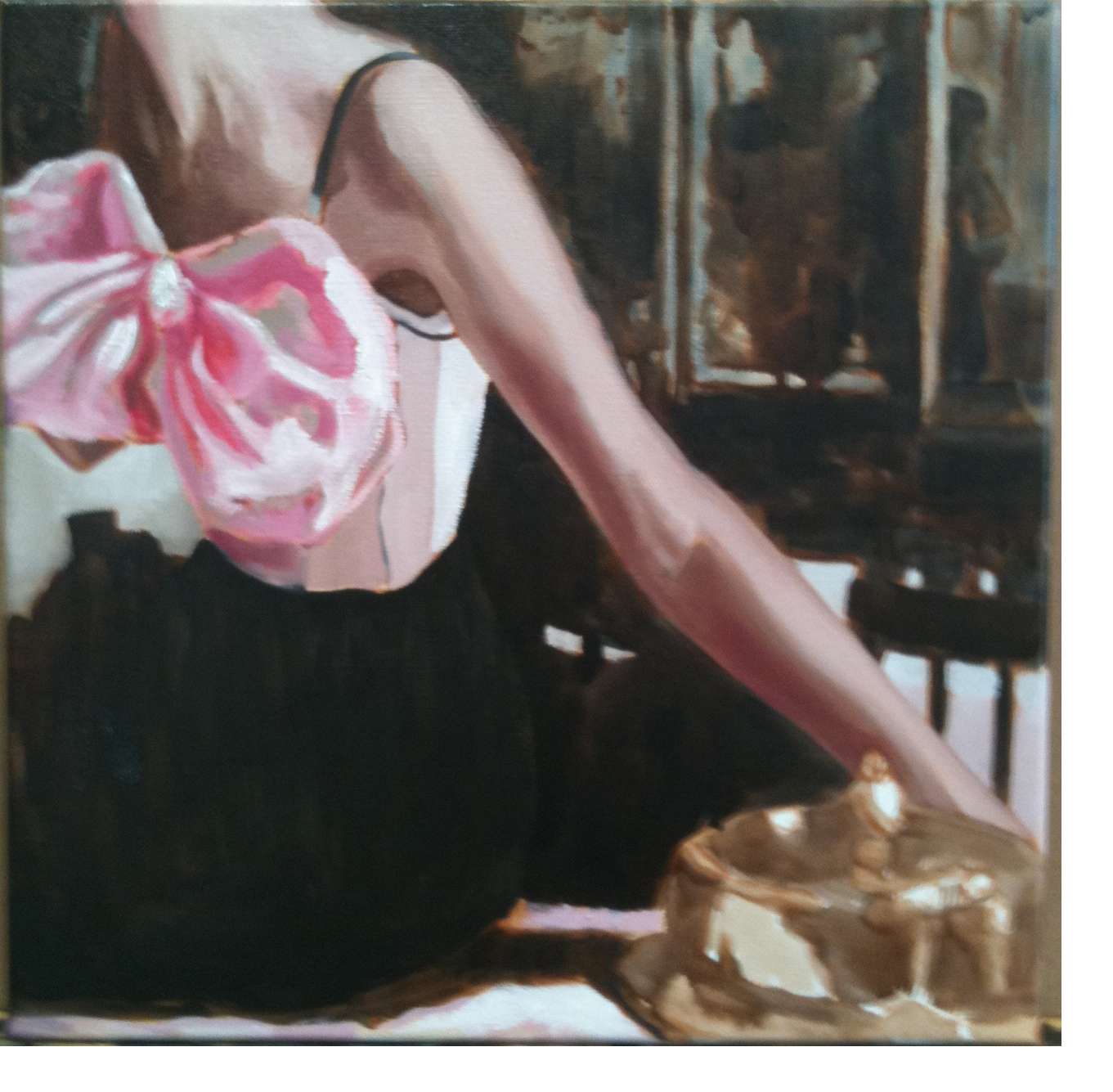 Dish, oil on linen, 41 x 41 cm, 2010
These group exhibitions have been organised by the Korean Women Artists in Sydney Society to celebrate 50 years of friendship between Australia and Korea. "Dish", left, and two ot
her paintings are on show.
"Aura: The Haunted Family Image"
L17 Art Space, Victoria University, Melbourne VIC
15 March - 8 April, 2011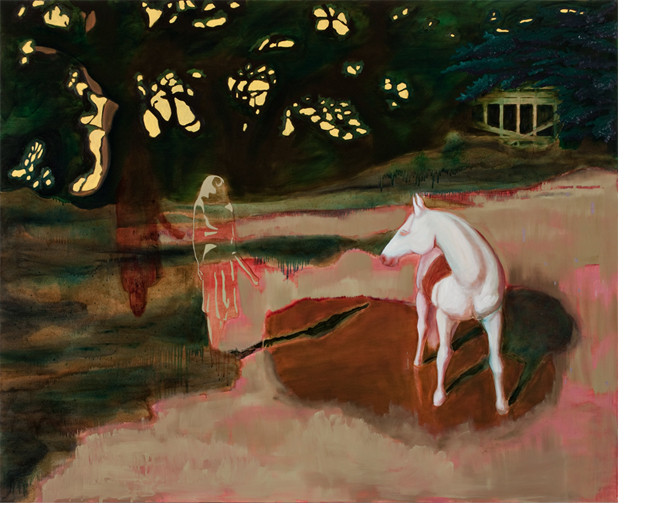 This group exhibition focuses on re-presentations of personal photographs, videos and objects from the lives of the artists and their families. The artists expose the ghosts hidden
within the material: lingering afterlives resonant with the memory of ruptures in identities and communities.
These ruptures are historical as well as personal; they uncover the trauma within modern European history, within the rush to modernity, and within the life of individuals striving to find their place in the world. The exhibition takes as its cue Walter Benjamin's concept of Aura, the unique intensity created in visual material through the the dynamic relationship between the beholder and the artifact.
"With the close-up, space expands; with slow motion, movement is extended.
The enlargement of a snapshot does not simply render more precise what in any case was visible though unclear: it reveals entirely new structural formations of the subject." (Walter Benjamin, Illuminations 236)
Curated by Stefan Schutt.
Exchange
at Gatekers Artspace, Maryborough QLD
1 - 30th November, 2011
Over 40 Artists involved from Qld, NSW and Vic and include mixed media, painting, drawing, photography, sculpture and a whole lot more.
Irene's work has been included in the website ArtHoles, created and curated by Syd Woom, from Woom Gallery in the UK. He has made a personal selection of artists from around the world, and Irene is pleased to be included in the company of many exciting artists.
Artists Wanted (USA)
This Competition has included Irene in their top 100 entries out of thousands from all over the world.
---
2010
PRIZES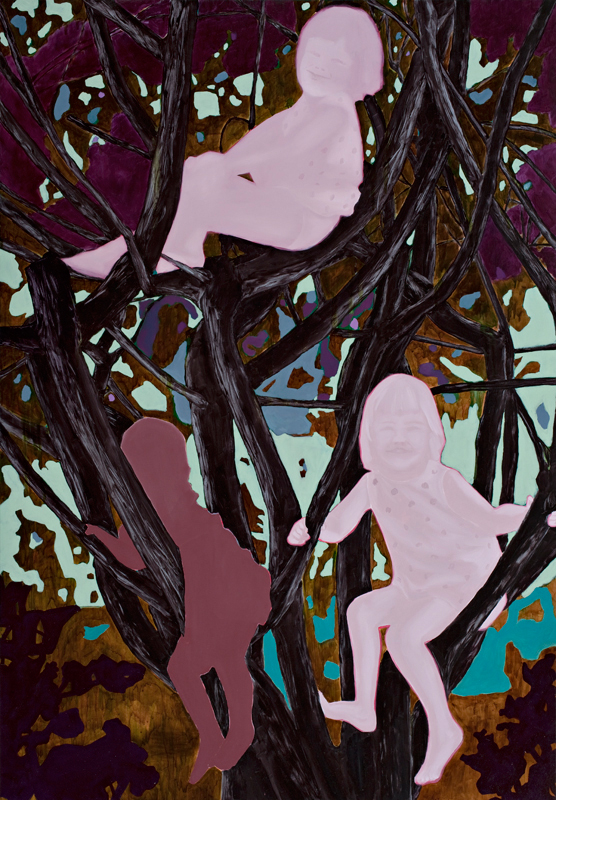 "Parallel" 2009 (left), was selected for the St. George Art Award in Hurstville, NSW, and was exhibited at the Hurstville City Museum & Gallery from Saturday 30th October to Thursday 16th December 2010.
"Constellation" (2010) was selected for the 2010 Stan and Maureen Duke Gold Coast Art Prize, and was exhibited at the Art Centre Gold Coast from Saturday 4th December 2010 to Saturday 6th February 2011.
"Trophy" (2010) is featured in What Now in The Australian Art Collector magazine (issue 54, October to December 2010, p. 118, 119), words by Ashley Crawford.
2010
EXHIBITIONS:
"Her Fragrant Frown"
2nd - 20th November 2010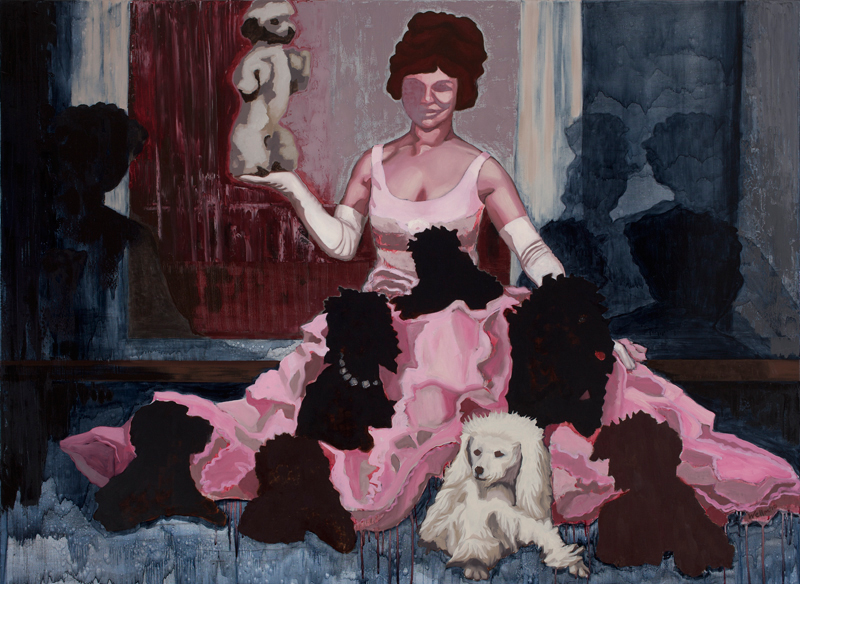 "Continuing on from her last three shows, Wellm's work continues to develop and explore pattern, shape and rhythm in her forms, this time with stronger contrasts that reference the technique of chiaroscuro, as well as indulging once more in a life-long love affair with the deepest shadows of Film Noir.
In this exhibition, "Her Fragrant Frown", Wellm's women have stolen the scene with a strong surface presence; but they also present an undertow of expectations, desires and sublimations. The artist seems to be opening a deeper and more private view onto lingering cultural and social projections that can embody the contemporary individual."
Saturday 11 December 2010 - Sunday 30 Janurary 2011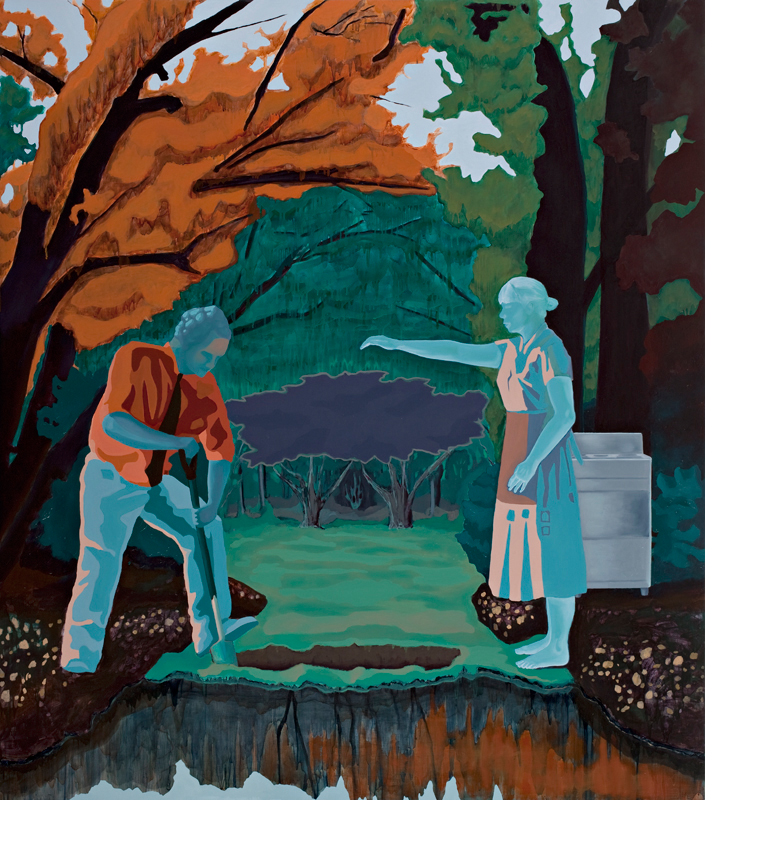 An exhibition of works by 38 members of The Littlest Forum (TLF), an online forum for professional contemporary visual artists.
Two paintings were exhibited in this group show. The artists in this exhibition are connected through a need and willingness to communicate and interact with other artists, forming in the process an "artistic community" without geographic, social or ecomic boundaries.
TRAVEL:
May 2010: study trip to Germany to see the museum show "Begleiter"- paintings by Neo Rauch, in Munich and Leipzig.
Above: The Artist standing in front of Rauch's painting "Vorführung" (2006), oil on canvas, 300 x 420 cm, exhibited in Munich.
---
2009
PRIZES


"In line with a resolution of sorts" selected as a finalist in the Flanagan Art Prize 2009
"Von dem Vater" (left) selected as a finalist in the Darebin LaTrobe Art Prize 2009
"Von dem Vater" also selected as a finalist in the Sunshine Coast Art Prize 2009